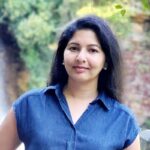 Kalpana Goli
Chief Executive Officer
Kalpana, Chief Executive Officer, leads account management and bid management activities for AgileTek. Kalpana has over 15 years of IT experience in Federal government agencies such as DHS, Consulting companies such as IBM, Telecom companies like Verizon. Throughout her career, Kalpana has provided leadership to small to large programs. Kalpana has strong expertise in on-shore and off-shore Project management and Test automation competencies.
Kalpana has a Bachelor's degree in Computer science from Osmania University, India. She is Certified Scrum Master. Kalpana possesses excellent delivery track, and experience in testing Web-based, Service Oriented architecture and Media editing applications.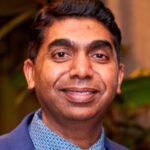 Shashi Goli
President
President, leads business development activities, and project delivery teams. Shashi has more than 20 years of experience in the software industry with experience in Big 5 consulting companies such as KPMG and BearingPoint, public sector at DHS, and financial industries such as Fannie Mae and Freddie Mac. Shashi helps his client provide thought leadership, problem solving and innovative futuristic technology solutions.
In 2017, Director of National intelligence (DNI) awarded National Intelligence Meritorious Unit Citation to Shashi for modernizing USCIS's refugee security check management system. DHS, Department of State and Intelligence community joined together to develop a government wide IT system that ensures decisions are fully vetted. Shashi has a Master's degree in Computer Science from Louisiana State University and Bachelor's degree in Electrical engineering from Nagarjuna university. He is certified SAFe® Agilist, Project Management Professional (PMP) and Certified Scrum Master (CSM).
How It All Begin!
Lorem Ipsum has been the industry's standard dummy text ever since the 1500s, when an unknown printer took a galley of type and scrambled it to make a type specimen book. Contrary to popular belief, Lorem Ipsum is not simply random text.
– – – – –